M35 Technical Manuals for Download

You can click on a link to the TM you desire and it will open in a new window.
(You may have to allow pop-ups at a prompt at the top of this window.)
Please remember to save a copy.
Optionally, you can "Right Click" the link you want to open and select "save target as" and download the file to your computer for future reference.
Saving a copy of any of these manuals onto your computer saves bandwidth and server time and you will always have the manual available when you need it.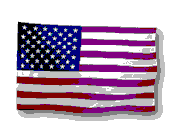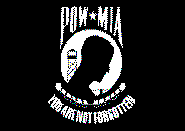 PS MULTIFUEL OPERATOR PS Magazine is the Army's preventive maintenance monthly.

PS: Multifuel warm up ` PS article for drivers for proper warm up of the Multifuel engine.

M35 SYSTEMATIC INSPECTION Complete diagram of the M35 with descriptions of all components. Great for the new owner.

TM9-2320-209-10-1-HR COEI Covering Contents of Components of end item, Basic Issue Items Hand Receipt (HR)

LO9-2320-209-12-1 Lubrication order for the M35, M35A1, and A2

TM9-2320-209-10-1 Operation, Installation and reference Data Operator level M35 Multifuel

TM9-2320-209-10-2 Scheduled Maintenance Operator level M35 Multifuel

TM9-2320-209-10-3 Troubleshooting Operator level M35 Multifuel

TM9-2320-209-10-4 Maintenance Operator Level M35 Multifuel

TM9-2320-209-20-1 Scheduled maintenance organizational level M44 series 2-1/2 ton trucks

TM9-2320-209-20-2-1 Organization level - Troubleshooting Multifuel M35 Part 1 of 2

TM9-2320-209-20-2-2 Organization level - Troubleshooting Multifuel M35 Part 2 of 2

TM9-2320-209-20-3-1 Organization level Maintenance M35 Multifuel Part 1 of 4

TM9-2320-209-20-3-2 Organization level Maintenance M35 Multifuel Part 2 of 4

TM9-2320-209-20-3-3 Organization level Maintenance M35 Multifuel Part 3of 4

TM9-2320-209-20-3-4 Organization level Maintenance M35 Multifuel Part 4 of 4

TM9-2320-209-20P Organization level Maintenance M35 Multifuel repair parts and special tools

TM9-2320-209-34-1 Troubleshooting Direct and General Support Levels

TM9-2320-209-34-2-1 Maintenance Direct Support and General Support M35 Multifuel 1 of 3

TM9-2320-209-34-2-2 Maintenance Direct Support and General Support M35 Multifuel 2 of 3

TM9-2320-209-34-2-3 Maintenance Direct Support and General Support M35 Multifuel 3 of 3

SMI 9-2320-209-14&p Maintenance, repair parts and instructions for M44 series with split brake systems

TM9-2320-209-34P Direct and General Maintenance and Support Parts and Special tools

TM9-2320-361-20 Technical Manual and Unit Maintenance (newer TM)

TM9-2320-361-20P Unit Level Maintenance M35 Multifuel Repair parts and special tools (newer TM)

TM9-2320-361-24-1 Field and Sustainment Maintenance (newer TM) 1 of 2 (newer TM)

TM9-2320-361-24-2 Field and Sustainment Maintenance (newer TM) 2 of 2 (newer TM)

TM9-2320-361-24P Repair parts and special tools lists Field Sustainment Main. (newer TM)

TM9-2320-361-34 Direct Support and General Support Maintenance M35 Multifuel (newer TM)

TM9-2320-361-34P Direct & General Support Maintenance Repair Parts & Special Tools List

LO9-2320-386-12 Lubrication order for the M35A3

TM9-2320-386-10 Operator manual for M35A3

TM9-2320-386-24-1-1 Unit, Direct and General Support Maint. TM M35A3 1 of 2 (Very large file, right click and download)

TM9-2320-386-24-1-2 Unit, Direct and General Support Maint. TM M35A3 2 of 2 (Very large file, right click and download)

TM9-2320-386-24P Unit, Direct and General Support Parts and Special Tools lists M35A3

SB 83809 Maradyne (air assist manufacturer) service bulletin and recommended maintenance

SB 82805 Maradyne (air assist manufacturer) Installation and recommended maintenance

TM9-2520-246-34 Direct Support and General Support Maintenance manual for Transmission 3052

TM9-2520-246-34-1 Direct Support and General Support Maintenance manual for Transmission 3053A

TM9-2520-246-34P Direct Support and General Support Maintenance Transmissions, Transfers, PTO's

TM 9-3830-206-34p Direct and General Support repair parts lists Winch assembly w/ or w/o level winder

M35 3 color CAMO pattern 3 color NATO camo pattern M35A2 M35A2C

TB 43-0147 Color Markings and Camouflage Patterns for Military Equipment (ca. 1975)

TB 43-0209 Color and Camouflage Markings of Military Eq. and Construction Equipment (ca. 1990)

TM9-2815-210-34-1 Troubleshooting Direct Support and General Support levels Engine 465 Multifuel

TM9-2815-210-34-2-1 Maintenance Direct Support and General Support levels Engine Assembly Multifuel 1 of 2

TM9-2815-210-34-2-2 Maintenance Direct Support and General Support levels Engine Assembly Multifuel 2 of 2

TM9-2815-210-34P Parts and special tool lists Direct Support and Gen. Support levels Engine Assembly Multi.

TM9-2910-226-34 Direct and General Support Maintenance (Including Repair parts and special tools lists)
For Pump, Fuel metering and distributing assembly:
2910-178-1185, 2910-759-5410, 2910-908-6320, 2910-968-6317 & 2910-116-8241

Diesel fuel additive test report This report compares the commonly used additives for ULSD and how well they work.

Dual EGT testing report Along with a head gasket change we installed two pyrometers in an LDS465 engine
in order to establish the temperature differences pre- and post turbo. Additionally adjusting
fuel rates to achieve a safe working temperature in the exhaust to avoid engine damage.

TM 9-2990-201-45 General Support and Depot Maintenance for Schwitzer Turbocharger, engine assembly
` incl. parts & special tools list for models: 4-456, 4D-554, 4D-454C, 4LE-354, 4LE-456

Troubleshooting the Multifuel engine (Continental manual) LDS 465-1 Troubleshooting manual LDS Eng.

Military circuit numbers reference List of all circuits for military vehicles with circuit numbers for each function.

SINGCARS installation TM for installation of SINGCARS radio equipment in Military vehicles.

TM9-1827c Ord. Maint. Wagner Lockheed Brakes Manual for repair and maintenance of Hydraulic brake systems illustrated.

TB-9-2300-426-20 Hydraulic and Air Hydraulic Brakes preventive maintenance Includes important information!

TB43-0002-87 BFS Brake fluid replacement procedure

TM9-2815-204-35 Field and Depot maintenance for Continental LDS 427-2 Turbo supercharged Diesel Engine

TM9-2815-204-34&P Parts and Special tool lists for Diesel LDS 427-2

TM9-2920-225-34 General and Direct Support Maintenance for the Prestolite and Leece Neville Alternators

TM9-2920-225-34&P General and Depot maintenance and parts support Alternators Prestolite and Leece Neville

TM 9-2920-243-34 Maintenance and repair of Leece Neville Starter assemblies M0017-72MB 2920-00-267-9987

TM9-2920-242-35 Maintenance and repair Starter, Delco

TM9-2920-248-35 Maintenance and repair Starter, Prestolite

LEECE NEVILLE STARTER REPAIR MANUAL Manufacturer's repair manual for troubleshooting and repair with pictures

Older versions of the TMs for the M34 35 series:

TM9-2320-209-10 Early M34/35 Operator's manual including all variants (M60-108, Auger truck and
(Very large file, right click and download) Expandable van along with all other types gas engine and early Multifuel. (Published 1965)

TM9-2320-209-20-2 Service and maintenance manual for older M34/35s Gas and early Multi. (Published 1965)
(Very large file, right click and download)

TM9-2320-209-20-3 Various field modification kits with instructions for additions to the M34/35 (Published 1965)
(Very large file, right click and download)

If you need a manual not listed here, or have an electronic copy of a manual you think would be
helpful, contact our webmaster and we will try to add that to the list of TMs and articles:

webmaster@jatonkam35s.com


RETURN TO THE HOME PAGE OF JATONKAM35s